Malloy Auto Group Sponsors the Christ Child Society's Gala Program as Part of Annual Partnership
The Malloy Auto Group is proud to support the Christ Child Society, a nonprofit organization serving children in the DC area.The organization seeks to meet the educational and emotional needs of children in any shape and form.

Malloy has been proudly supporting the CCS for three years and intends to continue this partnership. To learn more about the Christ Child Society, visit
www.christchilddc.org.
Malloy Hyundai Holds Food Drive to Benefit the Capital Area Community Food Bank

Malloy Hyundai is teaming up with the Capital Area Community Food Bank in an effort to improve the community around us. From October 1st to November 1st, Malloy Hyundai will be collecting canned and boxed food items to donate to this fantastic cause. The Capital Area Food Bank is the biggest organization of its kind in the Washington area. This food bank is working to solve local hunger by partnering with nearly 450 community organizations in DC, MD, and VA.
They also deliver food directly into hard to reach areas, the CAFB helps over 500,000 people each year get access to healthy food.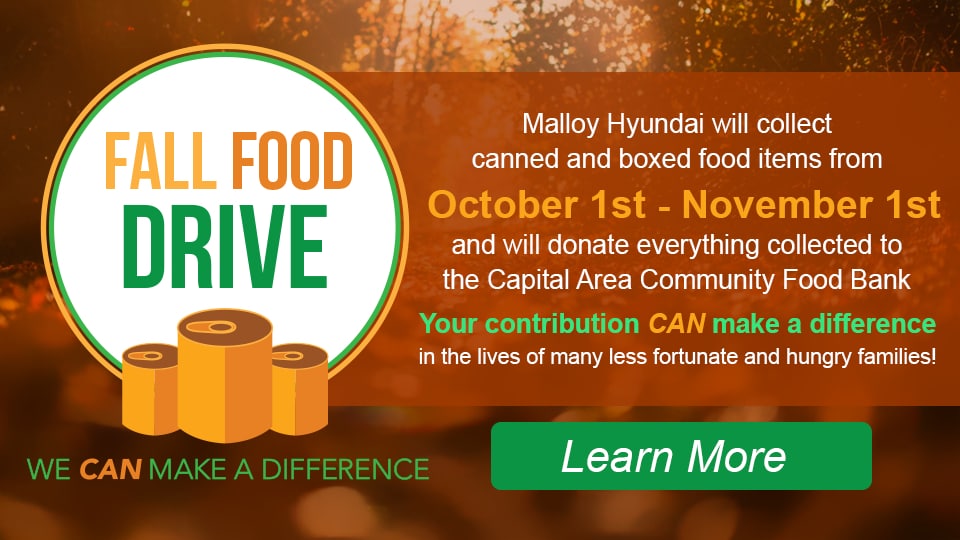 Malloy Hyundai is proud to be pairing with one of the top community projects in areas such as Dale City, Manassas, Fairfax, and Springfield to help feed and improve the community around us with our annual Fall Food Drive.
"Giving back to the community that serves us is a big part of our philosophy here at Malloy," says Adam Mendoza, general manager of Malloy Hyundai. "We hope this year we can make a difference and that our community will come together to help make this possible."
In order to donate, please visit the Malloy dealership in Woodbridge. Even if you're not buying a vehicle, you can still participate in our Fall Food Drive and aid our community. We hope to see our community come out for this great event and help us make a difference.

Malloy Hyundai Contributes to a $50,000 Donation Made to the Children's Hospital as a part of Hyundai's Annual "Hope on Wheels" Campaign

Malloy Hyundai participated in the national Hyundai "Hope on Wheels" campaign. Hope on Wheels is a nonprofit organization that is committed to finding a cure for childhood cancer. Hyundai teams up with Hope on Wheels each year to make a difference. Hyundai dealers in each region come together to raise money to donate to their local pediatric cancer research facility.
This year, Malloy Hyundai's region donated $50,000 to the INOVA Children's Hospital in Falls Church, VA.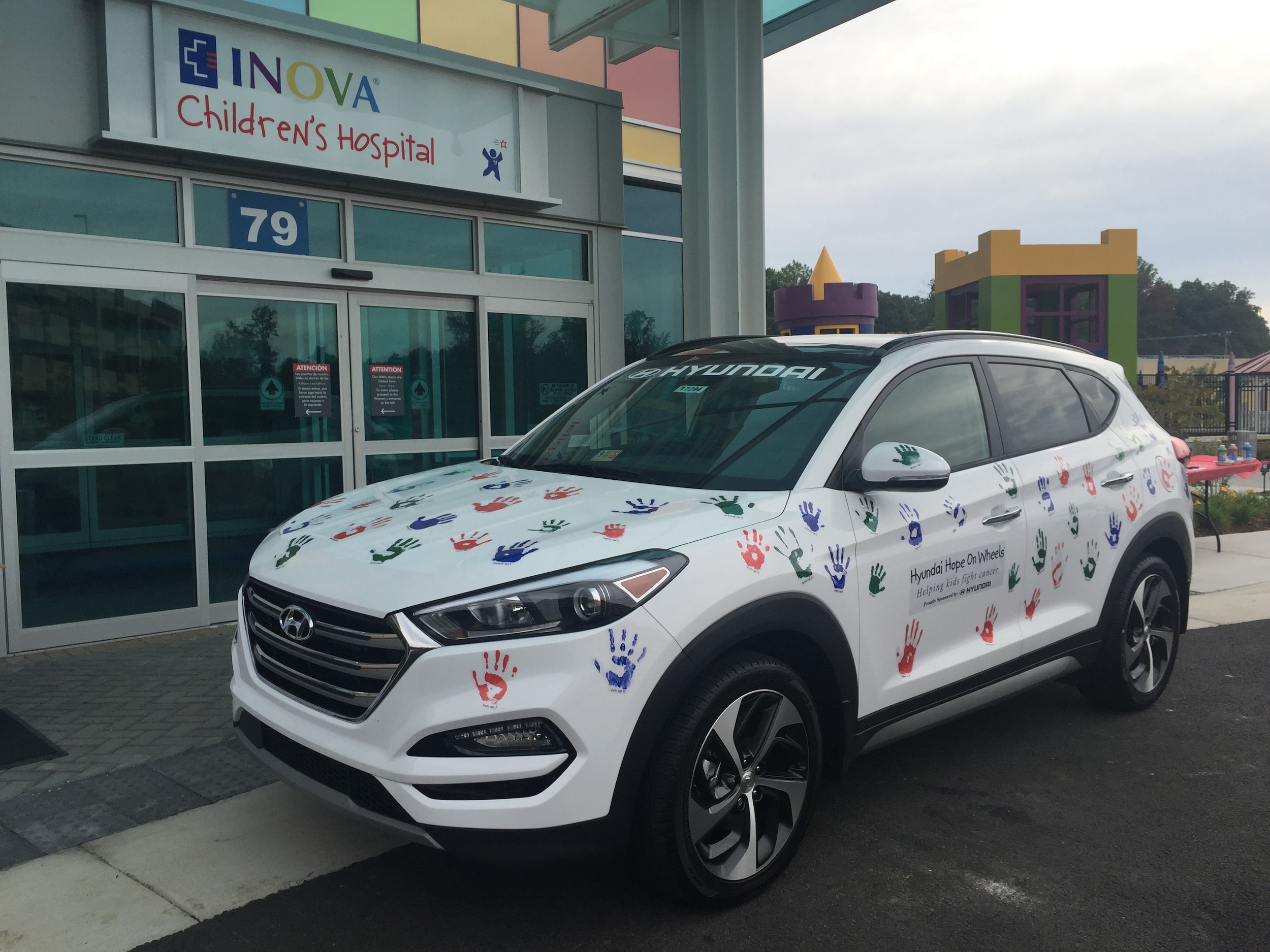 The ceremony was moving. Children suffering from pediatric cancer met with us and put their painted hand print on a Hyundai. The vehicle decorated with hand prints will drove around for the entire month to raise awareness of pediatric cancer.

The Hope on Wheels campaign wrapped up in September, donating a total of

 

$7.5 million in new pediatric cancer research grants awards to 34 different institutions in the DC area. Malloy Hyundai is glad to have been a part of such an amazing effort!